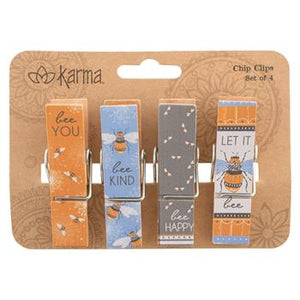 Our chip clip set will come in handy to close snack bags and keep your goodies fresh for longer. Keep yourself from eating the whole packet or throwing out stale chips with this collection of fun chip clips that seal in tasty goodness for days. 
When you're finished snacking, simply clip the packet closed and keep food storage organized and looking great in your cupboards, draws or bag.

Dimensions - Measures approx.: 2.75" x .75"
Material - White washed wood